Fall protection is an essential safety element in any continuing care facility. These facilities are designed to provide care and support to individuals who may have mobility issues or other health concerns — and that makes them even more susceptible to falls. As such, it is crucial to have measures in place to prevent falls and minimize the risk of injury among residents.
B&B Integrations partners with JNL Technologies to offer the Quantum advanced call devices. These cutting-edge systems not only detect high-risk fall events but improve response times for your staff. That means lower liability and better resident care. But first, let's discuss the reasons why fall protection is so important in continuing care:
Two Key Drivers for Fall Protection
There are two key drivers which make fall protection so important in continuing care facilities. Firstly, falls can have serious consequences for the health and wellbeing of residents. Even a minor fall can result in bruises, cuts, and other injuries that can be painful and take a long time to heal. For older adults, falls can also lead to more serious health problems, such as broken bones, head injuries, and even death.
Secondly, falls can be costly for continuing care facilities. When a resident falls, it often requires additional medical attention and care, which can be expensive. Additionally, falls can result in legal liability for the facility if it is found that proper safety measures were not in place. Most continuing care leaders consider fall detection and prevention integral to viability. 
Action Steps for Facilities
To prevent falls, continuing care facilities should implement a range of fall protection measures. These may include things like handrails and grab bars in hallways and bathrooms, non-slip flooring, and regular safety inspections to identify and address potential hazards. Staff should also be trained in fall prevention techniques and be aware of the risks associated with falls.
In addition to these measures, technology can also play a role in fall protection. For example, some facilities use sensors and alarms to alert staff when a resident has fallen or is at risk of falling. Other facilities may use wearable devices that can detect changes in a resident's gait or balance and alert staff to potential falls. That's where JNL's Quantum system comes in.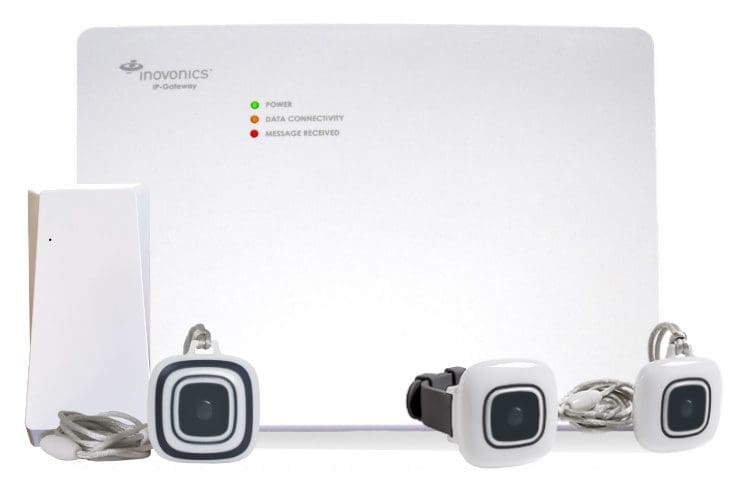 Quantum Fall Detection and Advanced Location
JNL Technology's new Fall Detection and Location Pendant solutions use advanced technology to automatically alert caregivers, leading to faster response times, better resident outcomes, and greater efficiency for staff. They feature:
Advanced algorithm monitors for fall events
Bluetooth enabled call buttons provide more accurate location
Call Buttons achieve IP67 waterproof rating
This system's advanced technology automatically alerts staff when a resident may have fallen, even if they are unable to press their call button, helping provide awareness to events that may have gone undetected.
Plus, the location call button delivers industry-leading floor and room location accuracy. This results in more precise responses to calls, and can help reduce the time it takes for staff to respond to residents.
Overall, fall protection is a critical aspect of safety in continuing care facilities. By implementing a range of measures to prevent falls and minimize the risk of injury, facilities can provide a safe and supportive environment for their residents.
Still have questions about what's right for you and your facility? Send us a message or give us a call! We'd be happy to give you a free consultation and take the first step toward finding the appropriate solution for you.