B&B Integrations Can Equip Healthcare Providers For Success In Today's Digital Landscape
We work with vendors whose hospital nurse call and e-call systems enable streamlined, customized communication between patients and staff to improve quality of care and increase employee satisfaction. These platforms provide comprehensive patient information to clinicians. Plus, the modular design allows for the addition of functions and features over time, providing a scalable, cost-effective nurse call platform for years go come.
When equipped with this tool, healthcare providers can leverage the power of data to make the best decisions possible — making the difference in quality and speed of patient care. Our systems deliver peace of mind to patients while also being easy to use, increasing staff accountability & reducing turnover. Comprising applications, services, devices, and smartphones, B&B distributed hospital nurse call solutions enable efficient workflows from virtually any location. 
How Do B&B Nurse Call Systems Help You?
B&B Integrations works with leading technology partners to deliver reliable access to the most up-to-date, relevant information across every stage of the caregiving process. This platform gives such a comprehensive and accurate picture of each patient because it collects information from multiple sources, ranging from the patient to medical devices, healthcare applications, and other systems.
These valuable features mean that B&B distributed nurse call integrations go beyond traditional systems to ensure teams are informed on a patient's status in a more timely and accurate way than other systems. This allows clinicians to improve the quality of care for their patients when time is of the essence.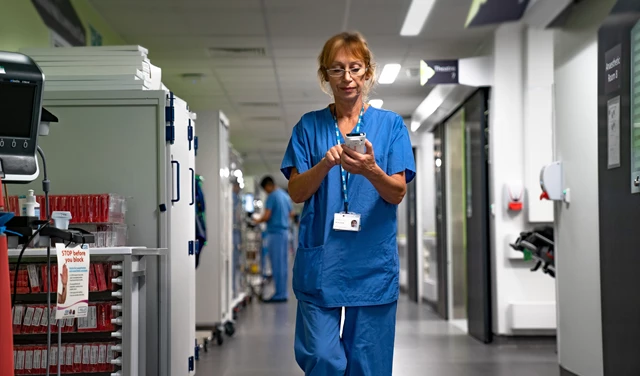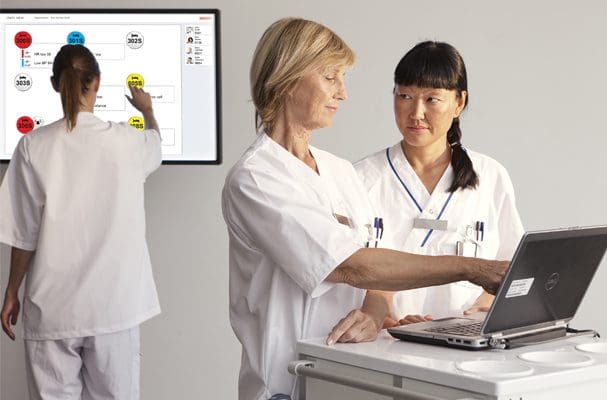 The Telligence Patient Response System
Among other solutions, B&B Integrations is proud to offer the Ascom Telligence Patient Response Systems for healthcare providers. Ascom Telligence is a scalable nurse call system that integrates seamlessly with your current devices and applications. It can also be further expanded on to meet future requirements and long-term goals, making it possible to scale alongside your growing organization. 

Whichever Teligence solution you choose, each module can help bridge clinical information gaps so healthcare professionals can make more informed decisions, including:
Advanced Patient Response
It's time to evolve from traditional nurse call systems. We'll help you capture and share information from multiple sources, enabling more rapid patient response times.
Components such as pillow speakers empower patients and reassure families of their timely care. Pre-defined requests from the patient's bed further improve speed of care. 
Telligence Systems are built on open architecture & integrate with third-party medical and communications devices. Modular design allows hospitals to easily scale.
Centralized creation, management and tracking of tasks, staff workflow improvements and monitoring help improve patient experiences and supports patient-centered care.
Streamlined documentation for fast updates to EHR/EMR systems. Helps reduce duplication leaving more time for direct patient care.
Enable continuous improvements and analytics with pre-installed and customizable reporting forms. Provides the data essential for analytics and continuous improvements.
When seconds matter, few things are more critical to a healthcare facility than its nurse call system. We pride ourselves on the Telligence Patient Response System to provide the right information to the right team member at the right time.
Why Work With B&B Integrations?
No two acute care facilities are alike in their communication needs. That's why we meet with key stakeholders on your team to develop the optimal nurse call solution for your entire healthcare facility, with particular focus on special considerations for each area.
Integrated Communications
Our partner nurse call platforms give a comprehensive and accurate picture of each patient to your entire team because they collect information from multiple sources, ranging from the patient to medical devices, healthcare applications, and other systems.
We pride ourselves on our service long after the installation is complete. We're more than just your systems integrator. We're your strategic partner, here for you for the life of your system and beyond to ensure high compliance and reduced employee turnover.