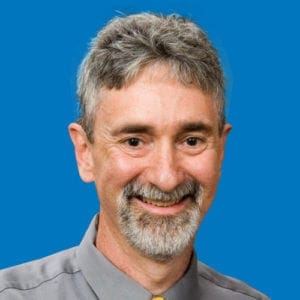 Favorite TV Show: The Rifleman
Favorite Sport: Football
Favorite Movie: Most John Wayne Westerns
Favorite Food: Smoked Hog Maw
Favorite Team: Steelers
John has worked for B&B Integrations since 1988. In his current role as President of the company, John most enjoys creating and providing solutions that match the needs of B&B's customers. John is a member of Vistage, a special group of leaders who provide valuable insight and advice based on extraordinary achievements. John has worked in the industry for over 33 years.
In his spare time, John dreams of becoming a world traveler with destinations to Iceland, Australia and Alaska high on his list. He also runs regularly to keep his doctor happy.
John's life goal is to constantly learn & grow personally and professionally.
Favorite Quote: "The world's big and I want to have a good look before it gets dark." – John Muir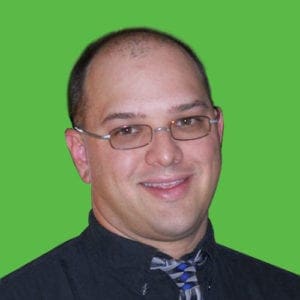 Director of A/V Sales & Engineering
Favorite TV Show: Better Off Ted
Favorite Book: Praying for Sleep by Jeffrey Deaver
Favorite Sport: Soccer
Favorite Movie: Pulp Fiction
Pets: A dog named Wiley
Favorite Team: Steelers
Favorite Band: The Avett Brothers, The Allman Brothers
Jeff joined B&B Integrations in 2003 and currently has over 17 years of experience in audio/video integrations and solutions. Jeff most enjoys meeting clients from a variety of businesses and houses of worship to solve their problems by developing the best systems for their needs.
Jeff earned his BA in Mass Communications from Bloomsburg University. He is also a member of Infocom, NSCA, and LCBC Church. Currently, he serves as an auction committee chair at Lancaster Mennonite School's Danville Campus.
In his spare time, Jeff enjoys hiking, biking, fishing and woodworking. One day he hopes to go backpacking through Ireland.
Favorite Quotes: "A ship does not sail with yesterday's wind." – Louis L'Amour
"These pretzels are making me thirsty." – Kramer, Seinfeld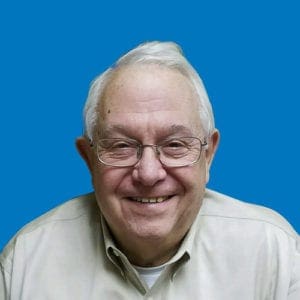 Favorite TV Show: Blue Bloods
Pets: Mini Schnauzer
Bob joined B&B Integrations in 2015 with over 30 years of experience in wired and wireless communications system including system infrastructure and user devices. As project manager, he enjoys working with customers to effectively implement solutions that solve problems, while making lives better through technology.
Bob recently attended Motorola's system integration training for project management. He also has a BBA from Eastern Michigan University and an MA from Central Michigan University.
Bob's life goal is to leave the world and places he's been better than he found them. He does this by helping children in his community and around the world through his membership in Kiwanis International. He hopes to retire in the next 5 to 10 years.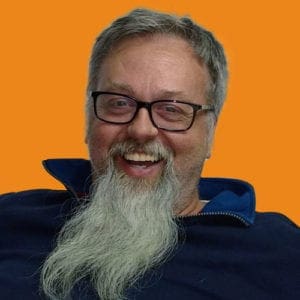 Director of Healthcare Sales & Engineering
Favorite Book: Jeffery Deaver's Lincoln Rhyme Series
Favorite Movie: The Matrix Series
Todd joined the team at B&B Integrations in 1996 and has over 20 years of experience in critical healthcare communications, real time locator systems, asset management, environmental monitoring, work flow optimization, in-building wireless phone systems and systems integrations. He loves bridging the gap between evolving technology and the evolving needs of his customers to create successful solutions.
Todd began his career with an Associate's degree in electrical engineering.
When he's not working, Todd enjoys boating and scuba diving. He hopes to scuba dive in the islands of the South Pacific someday.
Favorite Quote: "Don't bother just to be better than your contemporaries or predecessors. Try to be better than yourself." – William Faulkner, Nobel Prize in Literature 1949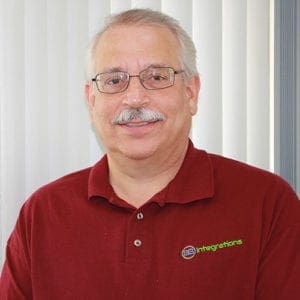 Healthcare Sales Engineer
Favorite TV Show: M.A.S.H.
Favorite Book: Lord of the Rings Trilogy
Favorite Sport: Football
Favorite Movie: Forrest Gump
Favorite Food: Seafood
Pets: 3 dogs
Favorite Team: Philadelphia Eagles / Phillies
Favorite Band: 70s rock
Daniel joined B&B Integrations in 1991 and has over 30 years of industry experience including expertise in sales prospecting, site evaluation, project estimating, project management, sales processes, system user training and customer relations. He most enjoys seeing the customer's reaction when the team's work exceeds their expectations.
Daniel attended Penn State University and completed coursework in Business Administration. He is affiliated with the Boy Scouts of America and The Order of the Arrow.
During his time away from work, Daniel enjoys taking trips to the mountains, working on his horse farm and hiking and walking. He dreams of a month-long vacation to Australia. His life goal is to continue giving back to the community.
Favorite Quote: "Nuts," United States Army Brigadier General 101st Airborne Division Anthony McAuliffe's response to the German Army's offer to surrender the city of Bastogne during WWII.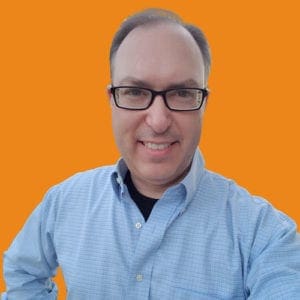 Favorite TV Show: Fixer Upper
Favorite Book: I, Robot by Isaac Asimov
Favorite Sport: Baseball
Favorite Movie: Gattaca
Favorite Food: Wild Alaskan Salmon
Favorite Team: Green Bay Packers
Favorite Band: The Eagles
Dennis joined the B&B Integrations team in 2014 and has over 4 years of industry experience. His areas of expertise include school intercom, auditorium and stadium sound, classroom audio / video systems, business music and paging systems, conference room presentation systems, performance venue and house of worship sound and video systems. Dennis likes the fact that every day and every system is different with its own unique challenges to solve. He enjoys seeing and hearing the finished product and making sure each client is happy.
Dennis attended Millersville University and earned a BS in Business Administration, while minoring in Music. He has also earned the Crestron DM certification.
In his spare time, Dennis enjoys working out and playing the drums and percussion instruments (rock, jazz & classical). He is also a home theater and stereophile. He hopes his love of travel will one day result in a summer-long vacation touring countries in Europe and  Scandinavia. Dennis's life goal is to live well, be healthy and happy, to be loved, respected and appreciated and to experience all the amazing things this world has to offer, both large and small.
Favorite Quote: "Everything should be made as simple as possible – but no simpler!" – Einstein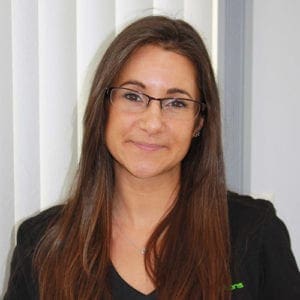 Favorite TV Show: The Walking Dead
Favorite Book: Harry Potter Series
Favorite Movie: Jaws
Favorite Food: Cheeseburger and french fries with brown gravy
Pets: Italian Greyhound
Favorite Band: The Beatles, Led Zeppelin
Desiree joined B&B Integrations in 2008 with over 12 years of industry experience. She currently manages the day to day operations of the company including scheduling, accounting, purchasing, receiving, and human resources. Desiree most enjoys the great working relationships she's experienced at B&B. She also loves solving problems and implementing solutions throughout the business and with the company's clientele.
Desiree is a member of Infocom, NSCA and ABC.
When she's not working, Desiree enjoys shopping, fine dining, wine tasting, craft beer tasting, jigsaw puzzles, boating, swimming and cooking. If she had a chance to pursue another career she would choose to research great white sharks and their breeding habits to help prevent their extinction. She hopes to take a dream vacation to Polynesia one day.
Desiree's life goals include helping her daughter to become a strong female role model and retiring successfully on a personal and professional level.
Favorite Quote: "We're going to need a bigger boat." – Roy Schneider – Jaws