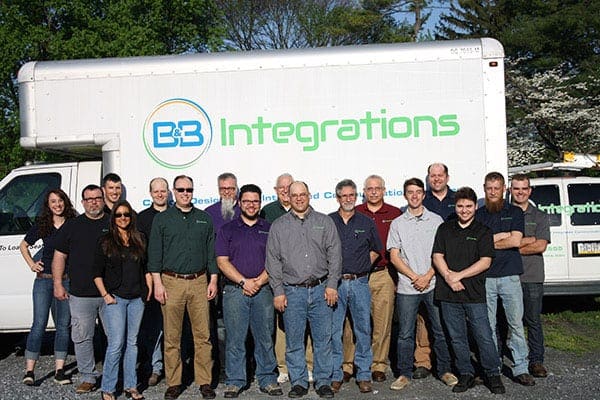 When B&B first opened its doors in 1974 as B&B Audio and Acoustics, the business was dedicated to providing engineered sound systems to the houses of worship market. As B&B's reputation grew, it began working in a more diverse number of industries, providing public address and sound reinforcement systems.
With evolving customer needs, B&B began to provide other forms of low-voltage communication systems, which prompted a name change to B&B Communications in 1984. The name was meant to indicate B&B's expertise 
in the rapidly changing field of electronic communications systems. Since those days in the mid-80s, communication systems have become very specialized, including school intercoms, nurse call, and video presentation systems. As such, customers often required more than one of these specialized systems to work together. To address these requirements, the focus of the company shifted once again to complete solutions that blended or integrated these specialized systems.
Today, very rarely does a solution involve only one of these specialized systems. In 2016, to embrace this next stage and better serve customers, the company once again changed its name—from B&B Communications to B&B Integrations. This enhanced brand represents a commitment as a vendor specializing in single solutions by integrating best-in-class, specialized systems.
We at B&B Integrations are dedicated to addressing the evolving needs of our customers, new and old, for years to come.