Acute Care Healthcare Facilities
You're Here For Our Community. We're Here For You.
When seconds matter, few things are more critical to a hospital than its communications systems. You need integrated healthcare solutions that provide the right information to the right team member at the right time. At B&B Integrations we're the experts, with decades of experience, extensive product knowledge and the ability to listen to your unique needs to tailor the best healthcare solutions for your specific acute care environment. 
These healthcare solutions build and maintain the highest level of patient care and help hospitals retain quality healthcare professionals. Our dedication to evolving technology and work-flow efficiency has earned us our elite partnership status with leaders like ASCOM, Cetani and Centrak, bringing custom-engineered solutions to area hospitals. We are the only regional provider who offers a complete nurse call, middleware and wireless communication solution, plus emergency call devices and monitoring systems.
Tailor Unique Solutions To Your Needs
We Know That No Two Facilities Are Alike
Every health system has unique needs and an array of legacy communications platforms. B&B Integrations will meet with the key stakeholders in your hospital to develop the optimal communications solution for your entire facility or network. We know that simplicity, flexibility and platform integration are key to your success. We'll develop a system that ensures that staff receives alerts on a CPU via email, text, pager, mobile device, or reader board, as appropriate.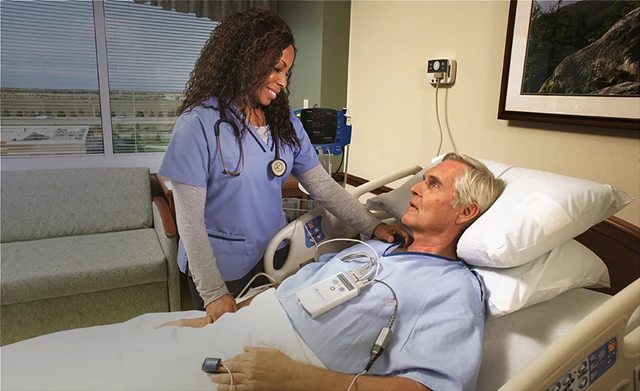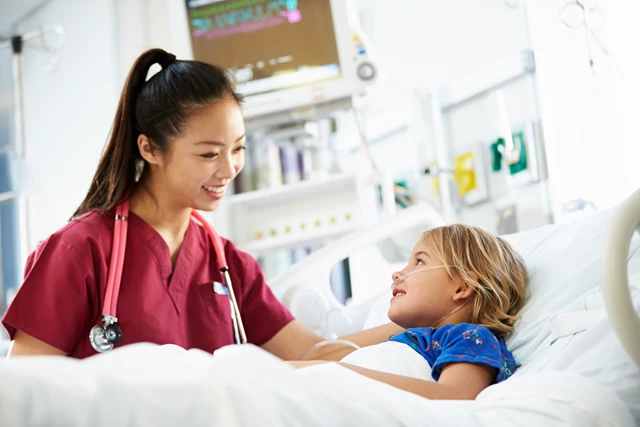 Enhance The Patient Experience
Improve Patient Satisfaction Scores
Your Care Teams will be more alert and responsive as they track who is responding to which calls, delivering faster support and better care. When patients receive adequate, attentive, and efficient care, they are more comfortable and pleased, improving recovery rates. In turn, patients experiencing better care will yield improved patient satisfaction scores at your acute care facility.
Increase Staff Satisfaction
Reduce Team Stress And Employee Turnover
Our focus on training and post-implementation support will help improve team satisfaction and reduce employee turnover. Integrated systems deliver assurance to your staff that their requests are covered and their patients cared for. A reduction in alarm fatigue reduces stress levels amongst staff and enables them to continue with their tasks at hand.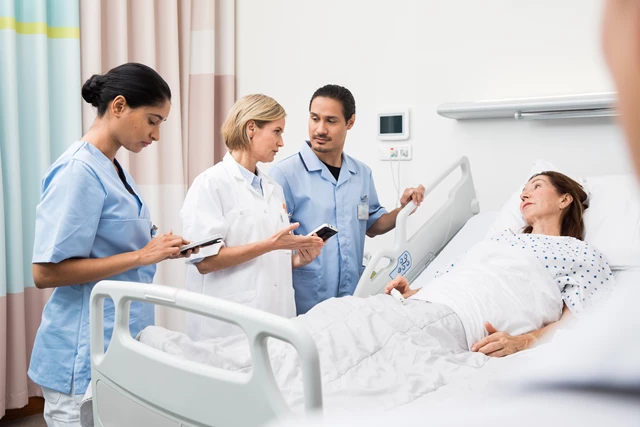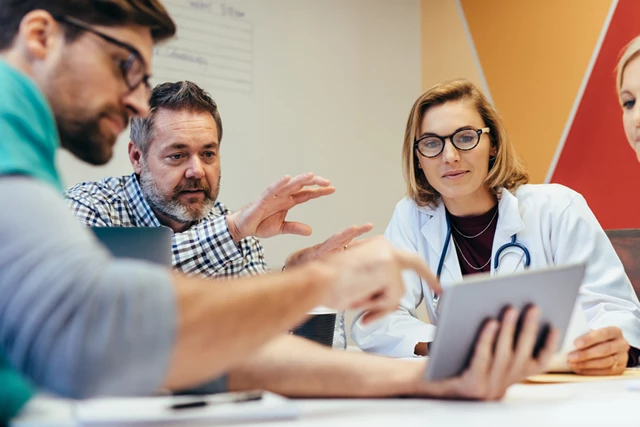 Harness The Power Of Data
Streamline Workflow And Build Best Practices
When patients transfer between departments and are handed off to different care teams, it's critical that caregivers can communicate effectively and share information securely. All of the patient data needs to be integrated for the proper decision-making to occur. We can help you track in real-time what's happening at the patient's bedside. The point-of-care data our systems collect flow into a dynamic reporting portal that leaders can use to improve workflow and develop best practices.
B&B Integrations is proud to offer nurse call and E-call systems from leading global communications solutions providers, including Ascom. Our systems enable streamlined, customized communication among patients, clinicians, and caregivers to improve quality of care, increase employee satisfaction, and reduce liability.
Integrated Solutions For Healthcare Facilities Include:
Nurse-Call
Wireless Phones and Messaging
Patients, Staff, and Asset Tracking

Environmental Monitoring
Process Improvement
Infant Protection
Patient & Staff Safety
Infection Control
Rental Asset Management
Par Level Management

Cross Platform Notification and Control
Sound Masking
Audio and Video Presentation Systems
Teleconferencing
Patient Education
EHR/ADT integration
Why Work With B&B Integrations?
No two medical facilities are alike. That's why we meet with key players on your team to develop the optimal communications solution for your entire facility, with particular focus on special considerations for each area.
We pride ourselves on our service long after the installation is complete. We're more than just your systems integrator. We're your strategic partner, here for you for the life of your system and beyond.
Communications From a Distance
Do you have staff who work offsite? Do you need to communicate with multiple campuses? We have solutions for seamless communications from across the hall to across town and even across the country.