B&B Integrations Partners With Ascom To Deliver The Most Advanced Emergency Call System Available
Considering the installation of a new resident call system for your continuing care facility?  B&B Integrations is proud to offer the teleCARE IP Emergency Call System, the most advanced system available on the market, purpose-built by Ascom, a global leader in healthcare communication. This system offers a single platform for wireless or wired emergency call, audio to the resident room, wandering resident monitoring with door control, wireless wearables with help button and precise resident locating, and motion detection for discreet resident check-in.
This single platform has one point of programming, multiple systems displaying on compact LCD display panels, and one interface to send all alerts to pagers or Ascom's enterprise-grade wireless telephones, smartphones, and alerting application for BYOD smart devices. Advanced options include PC-based alarm view, reporting and analytics, and staff communication applications. 
When equipped with this tool, continuing care healthcare providers can leverage the power of data to make the best decisions possible — making the difference in quality and speed of patient care. Our systems deliver safety and comfort to residents, peace of mind to families, while also being easy to use. The end result is higher resident satisfaction, increased caregiver accountability & reduced turnover. Comprising applications, services, devices, and smartphones, teleCARE IP solutions enable efficient continuing care workflows from virtually any location.
How Do B&B Continuing Healthcare Solutions Help You?
B&B Integrations works with Ascom's suite of continuing healthcare solutions to deliver reliable access to the most up-to-date, relevant information across every stage of the caregiving process. This platform gives such a comprehensive and accurate picture of each resident because it collects information from multiple sources, ranging from the resident to medical devices, healthcare applications, and other systems.
Modular and flexible, the teleCARE IP platform lets you customize alert, messaging, monitoring, and wander management solutions—helping you meet today's high expectations for truly personalized responses.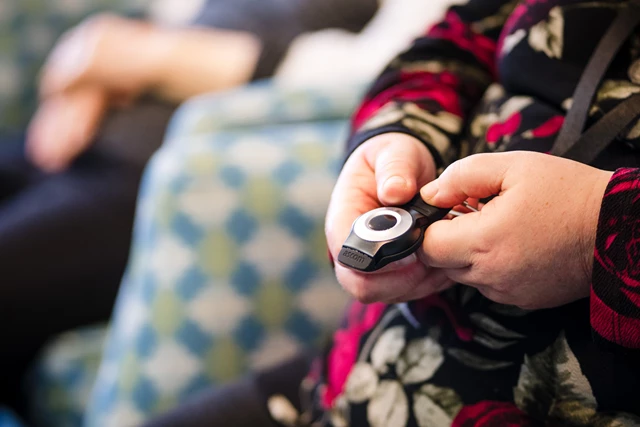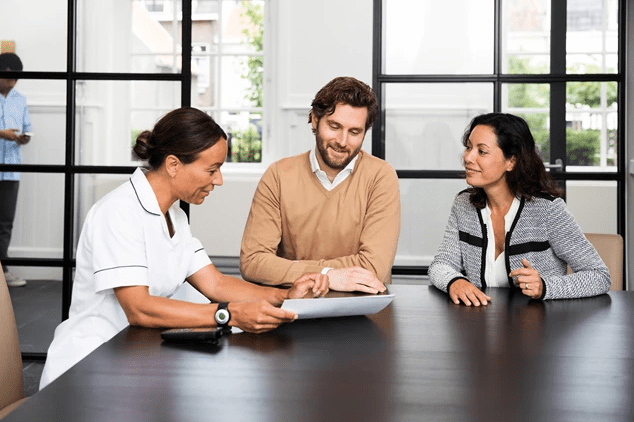 IT Efficiency And Regulatory Peace Of Mind
It's key for your emergency call system to integrate with other clinical data systems such as care management and EPR/EMR. TeleCARE brings IP to individual rooms for operational continuity, and integrates with your existing IT networks to allow flexible configuration. 
Automatically log your key operational data such as bed occupancy rates and response times to optimize care delivery and resident satisfaction. Integrate with existing systems to access data needed for regulatory compliance—in a single facility or across a group.
Advanced Resident Response
It's time to evolve from traditional nurse call systems. We'll help you capture and share information from multiple sources so resident and their families will feel assured.
Components such as pillow speakers empower patients and reassure families of their timely care. Pre-defined requests from the patient's bed further improve speed of care. 
Alerts and messages are automatically routed to colleagues until there is an appropriate response. Reduce non-productive work via mobile resident alerts. 
TeleCARE IP systems are built on open architecture & integrate with third-party medical and communications devices. Modular design allows facilities to easily scale.
Enable continuous improvements and analytics with pre-installed and customizable reporting forms. Provides the data essential for analytics and regulatory compliance.
Streamlined documentation for fast updates to EPR/EMR systems. Helps reduce duplication leaving more time for direct resident care.
When seconds matter, few things are more critical to a continuing care provider than its communication system. We pride ourselves on the teleCARE IP Emergency Call System to provide the right information to the right team member at the right time.
Why Work With B&B Integrations?
No two continuing care facilities are alike in their communication needs. That's why we meet with key stakeholders on your team to develop the optimal communication solution for your entire healthcare facility, with particular focus on special considerations for each area.
Integrated Communications
Our teleCARE IP platforms give a comprehensive and accurate picture of each resident to your entire team because they collect information from multiple sources, ranging from the resident behavior to medical devices, healthcare applications, and other systems.
We pride ourselves on our service long after the installation is complete. We're more than just your systems integrator. We're your strategic partner, here for you for the life of your system and beyond to ensure high compliance and reduced employee turnover.